Organization wants to rebrand Happy's Flea Market
JULY 14, 2016 - by By Duke Carter - Reporter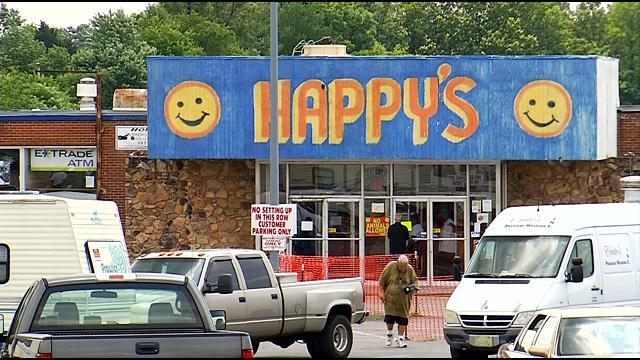 ROANOKE (WSLS 10) The Williamson Road Area Business Association (WRABA) wants to revamp the former Happy's Flea Market site.
The city of Roanoke condemned the building last year, citing several code violations, which forced the Star City staple to close.
Business owners nearby say they want to see the eyesore fixed.
"I'd like the see it cleaned up, the place is beginning to look rundown, grass growing everywhere," said Steve Mirzayan, with Hopar's Motorcyle said.
Wendy Jones, the executive director of the WRABA said the organization is looking at ways to entice developers to revamp the building.
One way, Jones said, is to stop calling it Happy's and instead refer to it by its address, 5411 Williamson Road.
"We're trying to allow people to see the potential that property has," explained Jones.
Jones said the county and the city have written a letter informing potential developers they are both willing to help develop the building.
The property is also listed on the state's economic development site.
Jones said the county and city are on the same page when it comes to future development of the site.
Ideas range from a shopping center, to setting up it for a large business since the property is about 11 acres.
"It could be a headquarter for a business it's a myriad of things that could go there, the possibilities are endless," said Jones.
Great article found on - http://wsls.com/2016/07/13/organization-wants-to-rebrand-happys-flea-market/

Visit Swapmadness.com for this weekends upcoming flea markets near you.